Mail is a powerful tool which works on any type of device - it can work online and offline. Choose one of these 
topics to help you learn to use it properly...
Initial set up questions
When switching email systems, most people will have these questions in mind:
What happens to my old email? Will I be able to access it? There are two ways this can pan out...

The organisation may opt not to migrate old mail into the new system. If this is the case, we suggest leaving the old system up and running. This means it becomes an archive of all users' old emails. Once email delivery is switched, you will be able to access your old emails, but you won't be able to send or receive. You'll have to use your new gmail account.
If the organisation opts to migrate users' email across, then it will appear after the migration is complete. 

Again, 

once email delivery is switched the old system won't send or receive. 

Can I get my old contacts into my new email system? Yes, this is a process of learning to export contacts from the old system, then importing them into the new system. Check these links for help files for how to do this:
---
The gmail interface - conversation view
Gmail defaults to something called 'conversation view' which 
bundles topics and their replies together. This can be a great way to keep your inbox manageable. If you are moving from another email package such as Outlook, this is something to get used to.
To turn this feature on or off:
 Click the gear icon (top right) and go to Settings > General

 Scroll down to find

Conversation View

and select

on

or

off.
---
How to get email on your device - iphone, ipad, android, etc.
It is easy to get your mail, contacts and calendars on any type of mobile device. Follow these links for information:
---
Importing contacts from your old email system
When your organisation moves to Google Apps every user will automatically show up in the 'To' field if you type their name. This will only happen once each user has activated their account - so if your system is new be patient.
For other contacts outside your organisation, Gmail has an easy to use method for importing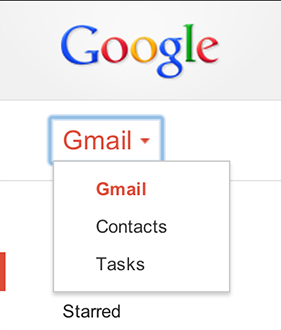 the people you communicate with. The process involves first exporting the contacts in a format Gmail will recognise, then importing the contacts in to Gmail. Follow these general steps with links:
Priority inbox gives you a much more efficient way to view your inbox. 
It splits your inbox into three sections: 'Important and unread,' 'Starred,' and 'Everything else.' 
Emails from people you correspond with will be marked important and unread, everything else goes below (eg. advertising, etc.). 
You can train it by clicking the importance marker next to the title of an email.


---
Organising your mail - labels
Gmail uses labels to organise email, which is a different approach to older email programmes that use folders. 
An email can have multiple labels applied to it which makes using labels much more powerful than folders.

To create a label:
Select the tick box next to the message you wish to organise.
Go to the top of your message list, underneath the search field and click the label icon:
You will get the option to create a new label or assign a label to the message.
If you have labels created, you can select which label to move the message to, thus simulating filing it in a folder.
---
---
Organising your mail - filters
Mail filters allow you to classify email as it arrives in your inbox, thus helping you organise it quickly and efficiently. This eliminates the need to manually drag/drop emails once you've dealt with them. 
Follow these links give you some useful tips for creating email filters in gmail and helping save you time.
How to make an email filter

– including create a filter for a particular message, editing filters, exporting or importing filters.

Applying a filter to many

– this might be many users or organisations.
---
Gmail has a great list of keyboard shortcuts for your use - common ones include:
c = compose
r = reply
f = forward
a = reply all

Cmd

 (or 

Cntrl

 on Windows)+ 

Enter

 = send
Shift+? = show all shortcuts (good luck if you can remember them all!)